5 things you need to know about Boost
Do you need a boost?! Here we bring together the 5 essential things you need to know about our new app for community health workers, Boost.
First things first, what is Boost? Boost is a mobile app that provides accessible HIV and sexual health information for community health workers (CHWs) in Southern Africa. It provides useful, up-to-date information to help CHWs support people living with, or at risk of HIV.
Whether you're familiar with Boost already or hearing about it for the first time, here we count down the essential things you need to know.
1. Made by and for community health workers
In Southern Africa, CHWs support millions of people living with, or at risk of HIV, but it can be hard to find information 'in-the-moment' to answer questions from their clients, and it can be hard to stay up-to-date on new developments.
Boost has been developed with the active participation of over 100 CHWs in Malawi, Zambia and Zimbabwe to address these concerns.
CHWs have been involved throughout the project and have remained central to the development of the content, design and functionality of Boost.
2. Easy to download, available offline and regularly updated
Boost is free and easy to download. You just need to visit this link to get started.
One of Boost's best features is that once a section has been downloaded, it can be used offline. This makes the resources more accessible to those with data and connectivity limitations and means it can be used whenever and wherever.
The app will be regularly updated with high-quality information to ensure that users have the most up-to-date information on HIV and sexual health to support their clients and their own learning.
3. Simple and interactive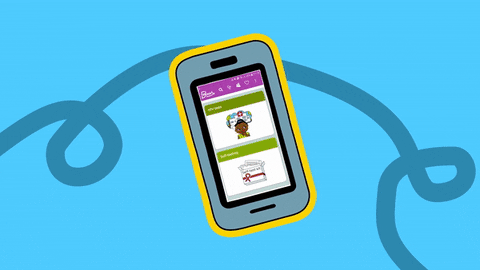 The app is simple, easy to use and visual. It presents information as slideshows, covering a range of HIV and sexual health topics. Boost has been designed to be intuitive and easily picked up by CHWs, using gestures and icons familiar to users.
Boost includes interactive features such as quizzes and myth-busters that CHWs can use with their clients.
4. It's convenient!
Because Boost is data light and downloadable, it can be accessed on a phone no matter where you are. For CHWs this means that they can have the materials to hand when they're with clients and when they are travelling to and from their meetings. Up-to-date information on HIV and sexual health has never been more convenient to access!
5. Boost has a Facebook group to join the conversation
If you are a community health worker, you can also join us on Facebook. The Boost Facebook group is a space for CHWs to join the conversation on HIV and sexual health with their peers. It provides a forum for CHWs to provide feedback, ask questions, start conversations and join discussions. Join the group here!
Boost is now available for individuals and organisations to download. Visit https://boost.avert.org to get started.
To read more information on Boost, and to learn how your organisation can benefit, visit www.avert.org/boost.